Professionals from Maskot System
All our options end up where imagination ends
Why Choose Professionals from Maskot System?
Although we are a young company, we are in the field of logistics, professional packaging of products for transport and production of transport packaging, especially for industry and production for 15 years..

Want to pack?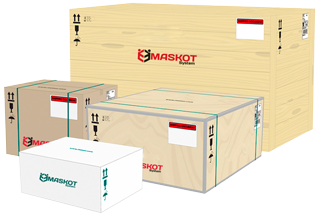 Transport and production of industrial packaging. We want our customers to be good and reliable partners and to benefit from the knowledge and experience of long-term cooperation. We will be glad to find you and we will offer you solutions to your requirements. You can leverage our know-how with more than eleven years of experience

And as the best tailor, we also tailor the package for the desired type of transport. Boat, as well as truck or air transport, has its own specifics and it is also necessary to adapt the package. So do not hesitate to ask us at an early stage of planning.
On our journey we have gathered a lot of experience that we want to use for you - our customers